#Esports #Software #Production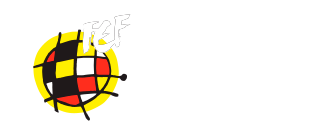 Road to the eNations Cup 2021
The eCopa RFEF is the reference national tournament for FIFA 21
open to amateur and professional players.
CABAL esports was responsable for the broadcast of the matches
and the development of the visual identity.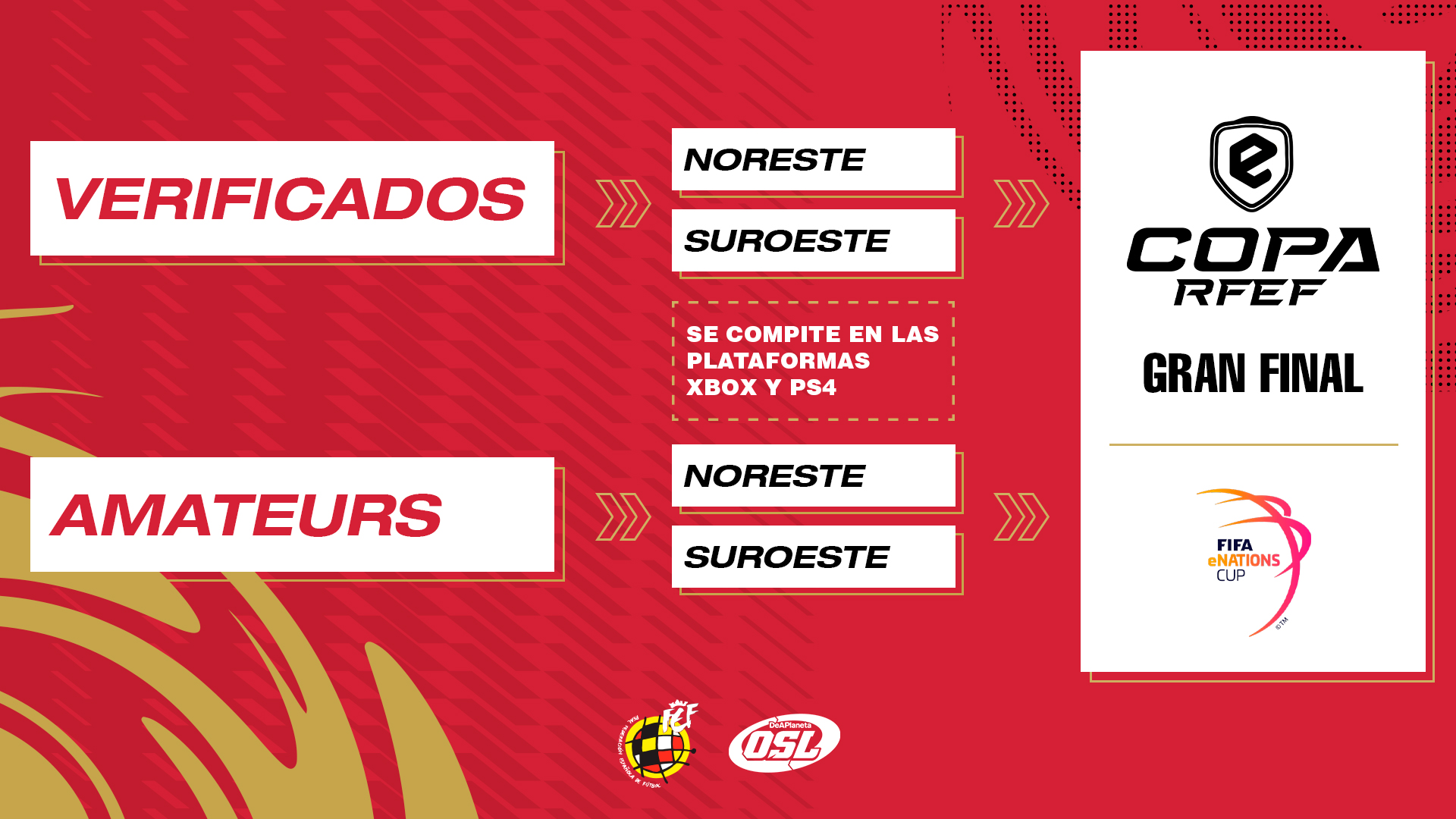 More than 5,000 players
participated in 4 different
divisions in PS4 and XBOX.
As in any esports competition one of the most important details is the data.
You have to provide viewers with as much data as you can provide
so they can learn more about what they're watching and enjoy it.

With FIFA specifically, there is a large number of data that you can provide
to the viewer such as line-ups, statistics, players, positions.
But the most important thing is to show that information clearly
and that doesn't affect the quality of the broadcast.

In total we created more than 30 graphics
for the broadcast.
The number of interviews during the programs could be very varied
depending on the guests we had, so we had to have several options planneds.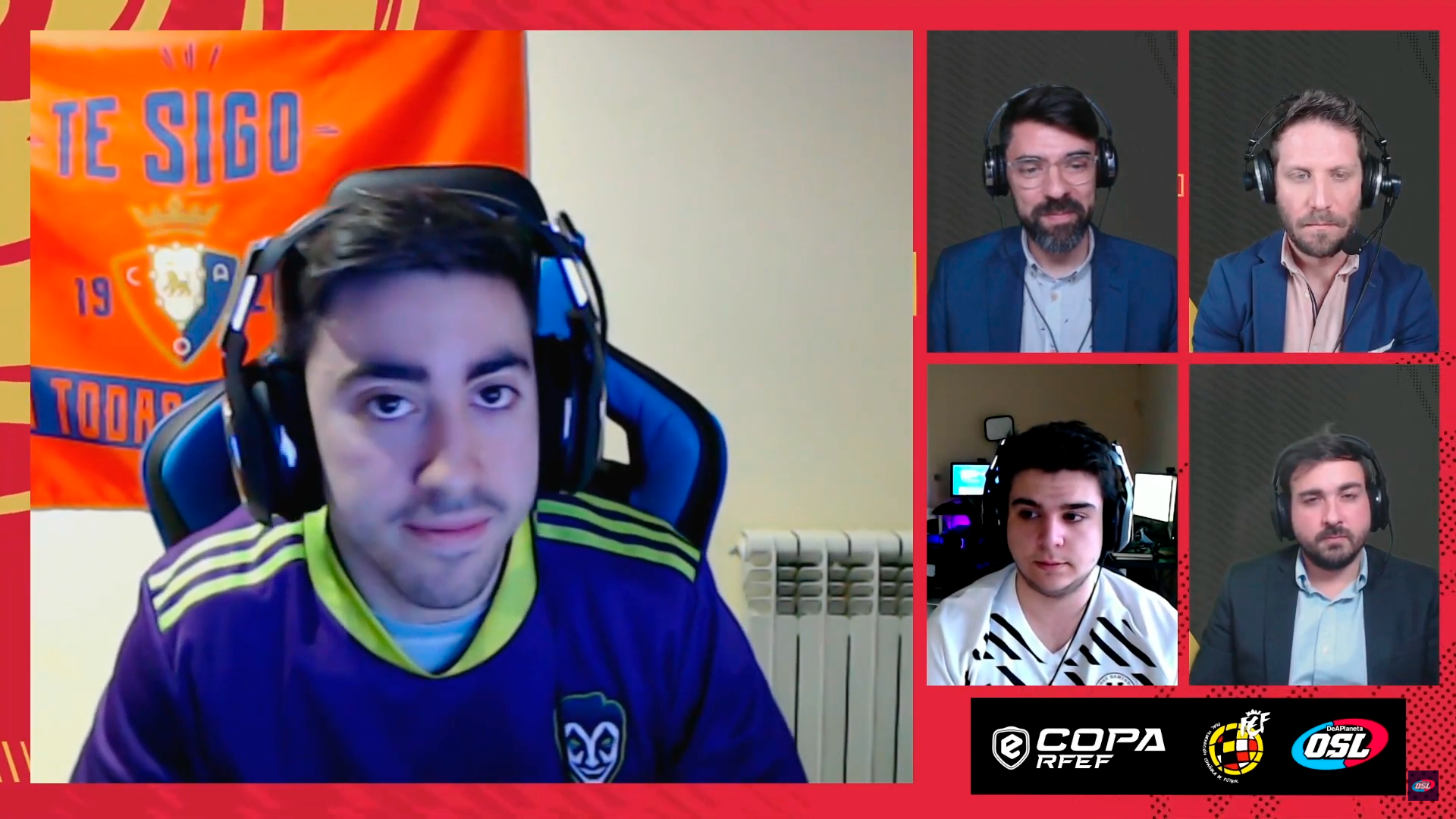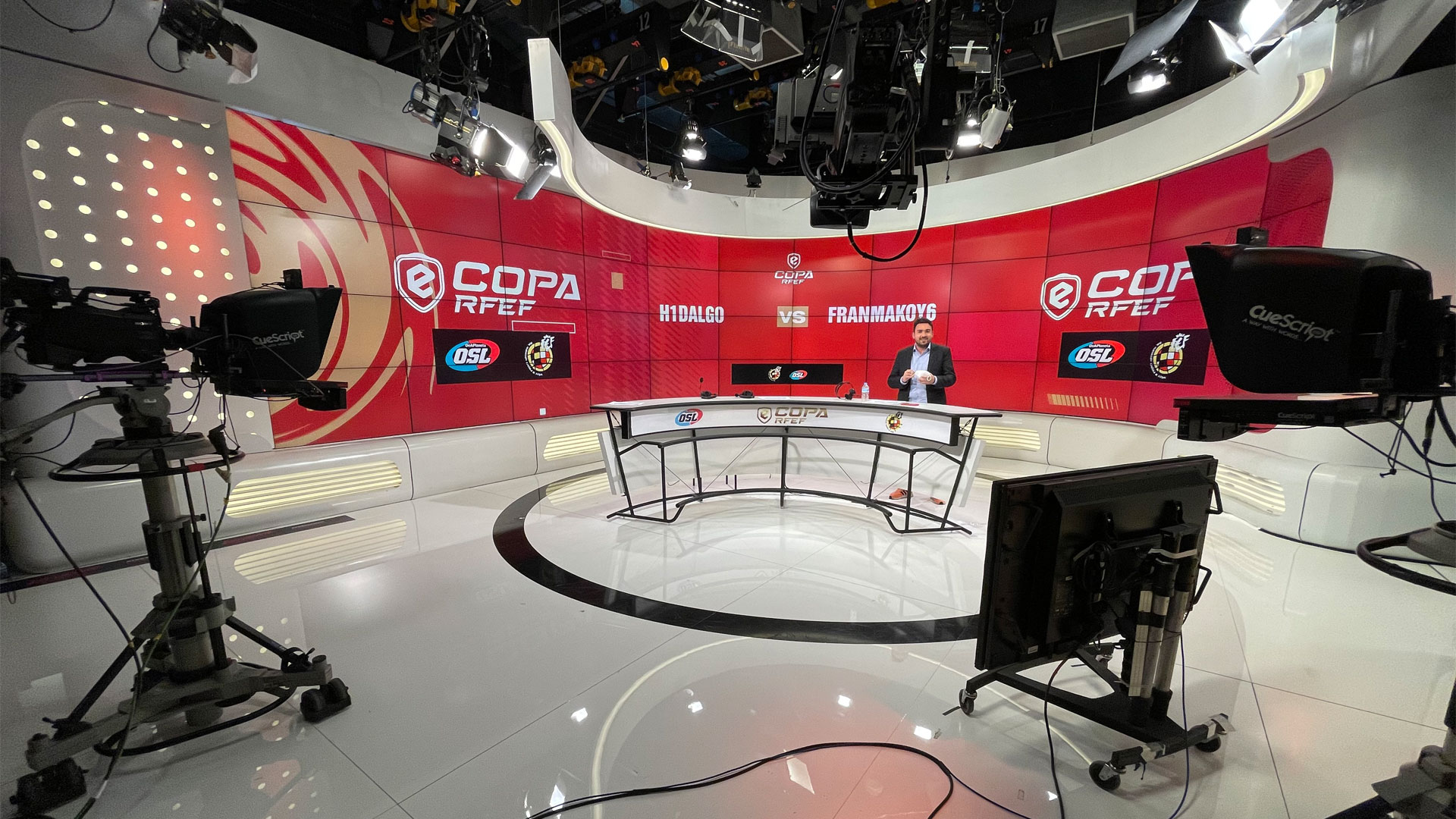 The grand final of the eCopa RFEF was broadcast from one of the most
iconic sets of Spanish sport, the set of Jugones.
The eight best players on the national FIFA scene fought
for the title of the best player in Spain who would go on
to play in the eNations Cup 2021 on behalf of Spain.
If you want to know more about this project visit: